Clarification Re Porton Biopharma,Code Review of Ferguson's (Computer) Model,New Zealand Legal Challenge
Clarification Re Porton Biopharma Ownership
Perhaps it's not quite as suspicious as it first appears…?
https://www.whatdotheyknow.com/request/624314/response/1487633/attach/3/FOI%201197519%20Pankhurst.pdf?cookie_passthrough=1
Dear Ms Pankhurst 
Freedom of Information Request Reference FOI-1197519 
Thank you for your request dated 29 November 2019 in which you asked the Department of Health 
and Social Care (DHSC): 
I am writing to request information about the pharmaceutical company Porton-Biopharma. 
I have looked at the information on Companies House and understand that this company is
owned by The Secretary of State for Health.  
I am trying to establish whether this company is owned by that government department or
whether it is owned by the individual Matt Hancock (who holds that government position)?  
Can you please forward me information regarding who actually owns and directly profits
from this company and the shares they hold? 
Your request has been handled under the Freedom of Information Act (FOIA). 
DHSC holds this information.  
Porton Biopharma Ltd is a limited liability company, wholly owned by the Secretary of State for 
Health and Social Care on behalf of Public Health England (PHE). All assets held by DHSC are in 
the name of the Secretary of State for Health and Social Care, which is a legal position, and not by 
the individuals who may occupy the position of Secretary of State from time to time. All assets 
owned by PHE are also in the name of DHSC. 
 
Any dividends declared are paid to Public Health England. This is set out in the company accounts 
which can be found at Companies House.  
Nevertheless it's listed as a private company – so where does the money go to? Any ideas who has the other 25% share? I suppose it explains why Richard Gleave is involved – but again, it is a sort of quasi private company then….. And we can still ask why PHE etc is focused on those specific areas that Porton Biopharma is… is it something to do with the military? (I ask that because of the anthrax vaccine…)
Code Review of Ferguson's (Computer) Model
An interesting and slightly "techie" but scathing article, highlighting the huge problems with the modelling software developed by Ferguson
https://lockdownsceptics.org/code-review-of-fergusons-model/
It reminds me of the "computer models" of the 9/11 WTC alleged plane crashes! The whole website that this article is on is worthy of some study too!
Lancet Lockdown Scepticism – "The invisible pandemic"
Thanks to Justin for this:
https://www.thelancet.com/journals/lancet/article/PIIS0140-6736(20)31035-7/fulltext
New Zealand Legal Challenge
Thanks to Don Sinclair for sending this!
https://www.stuff.co.nz/national/health/coronavirus/300006753/coronavirus-was-covid19-lockdown-legal-professor-claudia-geiringer-explains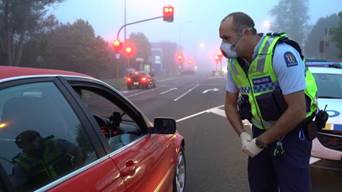 Covid-19: UK "DEATH SPIKE" Consequence of Lockdown?
A calm 11 minute video – telling the same story as has happened in Italy.
(It's almost like he read my report!)
Police Officer Compelled To Speak Out Against Tyrannical Enforcement
He sees what's happening and what might happen – 8 minutes.
CV Tests Return Positive on a Goat and a PawPaw (Fruit)!
Thanks to Kathy for this one:
https://www.reuters.com/article/us-health-coronavirus-tanzania/tanzania-suspends-laboratory-head-after-president-questions-coronavirus-tests-idUSKBN22G295
Tanzania suspends laboratory head after president questions coronavirus tests
DAR ES SALAAM (Reuters) – Tanzania has suspended the head of its national health laboratory in charge of testing for the coronavirus and ordered an investigation, a day after President John Magufuli questioned the tests' accuracy.
Magufuli said on Sunday the imported test kits were faulty as they had returned positive results on a goat and a pawpaw — among several non-human samples submitted for testing, with technicians left deliberately unaware of their origins.
He did not say where the kits had been imported from or why the authorities had been suspicious of the results.