Sean's Trip to China, ACU Gears Up, SARS-COV2 is "Still Missing"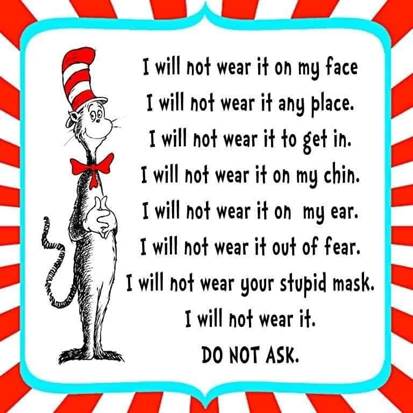 Sean's Trip to China (from Europe)
The photos Sean sent me speak for themselves. 
Hi Andrew, saw your 8th Oct video, thanks. Just arrived back in China after extremely prevaricated and stressful visa and health processes, and with flights three times normal price; repeated virus tests are dangerous and intuitively foolish. 
Flew from London via Colombo, including a deserted Heathrow terminal 2 and a cancelled flight.
 Everyone but me at airports and planes wears masks but I only had to join them for a few minutes. Most staff ignore me and was boarding the second flight before anyone responded, and then only to hand me a mask, soon after which they gave up- truth is a powerful ally. See unbelievable photos of half or more of the Chinese passengers in full white bio-hazard suits including huge goggles and head and feet wrappings, and cabin crew with similar. Weird even for China.
Bus to first quarantine hotel, £60 a night for three nights, three times what it's worth; to have eleven nights at a second one, then fourteen more at my apartment. Staff here leaving meals outside doors dressed with the same stuff. I'd add words like lunatic or farcical but those in control know what they're doing. This is bad, don't know where it's going.
Best wishes; Sean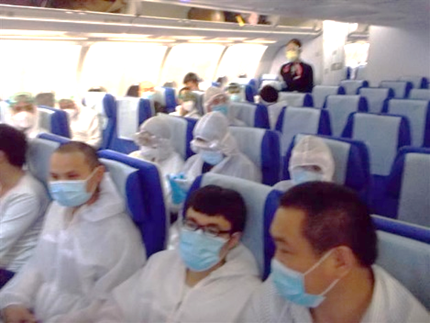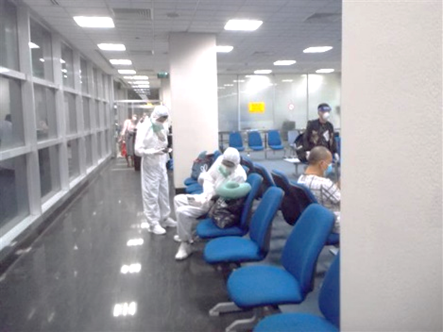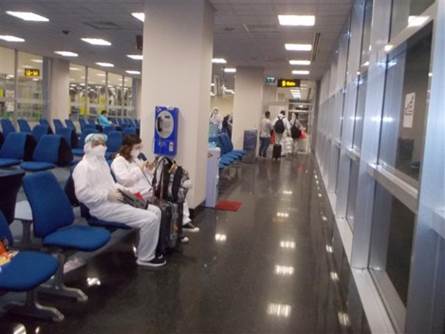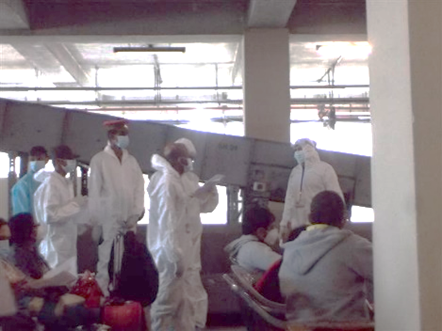 Berlin – 10 Oct 2020 – ACU Meeting – A Message of Hope from Dr Scheoning?
I don't know why I thought of the phrase "You're either with us, or your with the terrorists…" when I was watching this – but I did. https://www.youtube.com/watch?v=_MWZP4B86rY  The terrorists are the ones handing down the threats and encouraging people to destroy their own culture, society, economy etc by dehumanising themselves.
HCQ – Again – Yes, It Works!
https://youtu.be/PE3QfTnIazU?t=52
James Delingpole – Don't Wear Masks!
Refreshing to listen to.
https://www.youtube.com/watch?v=_3iXEk_629E&ab_channel=talkRADIO
Jon Rappoport – Yet another case of the missing virus; they lied and locked down the world
https://blog.nomorefakenews.com/2020/10/13/yet-another-case-of-the-missing-virus-they-lied-and-locked-down-the-world/
Referring to https://pubmed.ncbi.nlm.nih.gov/31992387/
"The workflow reliably detects 2019-nCoV, and further discriminates 2019-nCoV from SARS-CoV."
TRANSLATION: Our new test to detect the new virus? We don't have the new virus. We've never observed it. We can't study it directly. There is no proof it exists. But we will use the test to detect it.
The study is titled, "Detection of 2019 novel coronavirus (2019-nCoV) by real-time RT-PCR." [Euro Surveill. 2020 Jan;25(3):2000045. doi: 10.2807/1560-7917.ES.2020.25.3.2000045.]
Those quotes from the study are astounding. A diagnostic test for the virus, but there is no virus. No standard against which to compare the reliability of the test.
The authors blithely assume they can somehow infer that the virus exists in the first place, without having an isolated specimen.
Then they assume they can understand the structure of the virus that isn't there.
The virus isn't there. It has NOT been isolated. It has NOT been separated out from other material. Therefore, it has not been observed and its existence has not been proved.
Don't Wear a Mask, Says German Neurologist
https://www.sott.net/article/442455-German-Neurologist-Warns-Against-Wearing-Facemasks-Oxygen-Deprivation-Causes-Permanent-Neurological-Damage#
"The reinhalation of our exhaled air will without a doubt create oxygen deficiency and a flooding of carbon dioxide. We know that the human brain is very sensitive to oxygen deprivation. There are nerve cells for example in the hippocampus that can't be longer than 3 minutes without oxygen – they cannot survive.
Is this Why Sweden Had No Lockdowns?
Thanks to Ursula for this. A short Video about Swedish chipped enthusiasts from 2018 – Sweden's "soft" corona-strategy: could it depend on the fact that Sweden is already an almost cashless society – and some younger people seem to be open to become "chipped" ?
https://www.youtube.com/watch?v=6ESx_ArqqS8
Ursula also sent this video:
https://www.youtube.com/watch?v=sgJLpuprQp8 
How UK 'Track and Trace' Data from Restaurants is Being Harvested and Sold On
https://21stcenturywire.com/2020/10/12/how-uk-track-and-trace-data-from-restaurants-is-being-harvested-and-sold-on/
This latest revelation will no doubt be an embarrassment to what is already looking like a haphazard bio-surveillance operation being run by the UK government.
It's now been revealed that private firms are collecting UK government NHS 'track-and-trace' data taken unknowingly from visitors to pubs and restaurants, harvested and then sold on to marketing firms for profit.
New reports this week reveal how mobile apps using quick QR codes operating under the auspices of the government's COVID surveillance operation – are trafficking customer data through opt-in clauses baked into the terms and conditions of data storage services. Some firms state how they will use details scanned in by customers for marketing purposes and even keep your personal data for up to 25 years.