No Pandemic in Derbyshire in 2020, UK "Pied Pipers"?, Zambian Leader Speaks Out on 'Vaccine', Common Sense in SD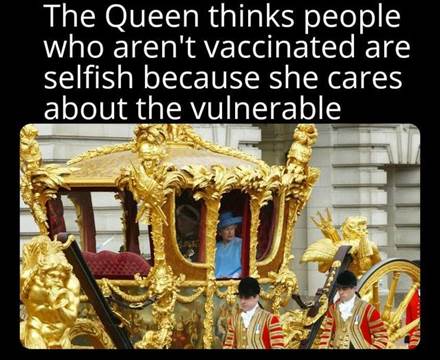 No Pandemic in Derbyshire in 2020
An FOI by Richard Spencer shows hospital admissions were down by about 28% in 2020, compared to the same period in 2019. This shows the same thing as in Ireland.
https://www.whatdotheyknow.com/request/702792/response/1681098/attach/html/2/20.552%20Response.pdf.html
Corporate Governance
Our Ref
FOI.20.552
Contact us:  xxxx.xxx@xxx.xxx
Tuesday 24 November 2020
Richard Spencer
xxxxxxxxxxxxxxxxxxxxxxx@xxxxxxxxxxxxxx.xxx
Dear Mr Spencer
Request under Freedom of Information Act 2000
Thank you for your request for information; please find the Trust's response below.
An anonymised copy of this response will  be made publicly available  on the Trust's
website.
Could you please tell me your number of admissions from 1 January 2019 upto 30
October 2019 and the same for 1 January 2020 upto 30 October 2020
All sites No. of admissions from 01-01-2019 to 30-10-2019: 195,427
All sites No. of admissions from 01-01-2020 to 30-10-2020: 140,950
********************************************************************
Who Can You Trust?
This article and these videos show how Desmond Swayne, Peter Hitchens and Lord Sumption have all "caved in" to the 'vaccine' brainwashing:
https://off-guardian.org/2021/03/04/5-ways-theyre-trying-to-trick-you-into-taking-the-covid-vaccine/
https://www.youtube.com/watch?v=D8-bDHDdHnI
https://www.youtube.com/watch?v=Mi4GgN0ZR4c
https://twitter.com/DesmondSwayne/status/1367398282398416896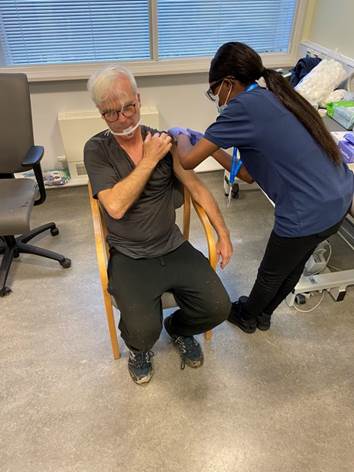 Peter Hitchens recently announced he was being vaccinated, claiming he was defeated and vaccine passports were inevitable:
I get the strong sense that any sort of travel, and plenty of other things, will be impossible if I don't have the necessary vaccine certificate.
Lord Sumption says vaccine passports are "the least worst option":
https://twitter.com/problem_we/status/1367431870779183106
This really emphasises why there is a need to demonstrate that the pandemic never existed, so there is absolutely no basis for any of the 'vaccines' to be used!
NHS – UK – "We need about 80% coverage for the vaccination programme to be successful (achieve herd immunity)"
https://www.local.gov.uk/sites/default/files/documents/Vaccination%20do%20and%20donts%20by%20audience%20cohorts.pdf
On page 11 under a heading "Cohort – Young People" the first 2 columns/cells of the table read thus:
| | |
| --- | --- |
| Do | Don't |
| Acknowledge the impact the virus has had on this group. Explain why they are lower down the vaccine roll-out (unlikely to get ill/ have complications). Back up statements with science, actual research numbers and link to "getting your life back". | Don't ignore the science but don't overplay. Young people have lost trust and this may trigger conspiracy theories |
I wonder who would admit to authoring these words…
BMJ – Covid-19: SAGE members' interests published by government 10 months into pandemic
Of course, they can't acknowledge figures like the ones above (showing there was no real pandemic), but still…
https://www.bmj.com/content/371/bmj.m4911
Two members, Patrick Vallance, England's chief scientific officer, and Andrew Morris, the former chief scientific officer for Scotland, declared shareholdings in the drug company GSK. Jonathan Van Tam declared past consultancies or engagements with GSK, Baxter, and Roche.
Martin McKee, professor of European public health at the London School of Hygiene and Tropical Medicine, commented, "As we roll out the vaccine, trust is more important than ever, and the fact that six people did not disclose whether they had any conflicts is clearly disappointing."
PHE – Mixed Messages about "Vaccines"
This sort of language has probably been "made possible" by them starting to reduce the number of cycles used in PCR tests (in line with WHO recommendations from Dec 2020)
https://www.gov.uk/government/news/new-data-show-vaccines-reduce-severe-covid-19-in-older-adults
Dr Mary Ramsay, PHE Head of Immunisation, said:
"This adds to growing evidence showing that the vaccines are working to reduce infections and save lives. While there remains much more data to follow, this is encouraging and we are increasingly confident that vaccines are making a real difference. It is important to remember that protection is not complete and we don't yet know how much these vaccines will reduce the risk of you passing COVID-19 onto others."
This article suggests that, reading between the lines, the above document suggests infections have increased https://www.thegatewaypundit.com/2021/03/british-government-study-confirms-covid-19-vaccine-risk-infections-increase-fortnight-jab/
Zambian Leader Dr. Mumba Refuses COVID Drugs in Country After it Is Marked "Not for Use in EU or USA"
https://rumble.com/veblrf-zambian-president-refuses-covid-vaccine-in-country-after-it-is-marked-not-f.html
South Dakota Governor Kristi Noem Talks Sense
Ignore the sensationalist headline. I wonder how many people are flocking to South Dakota. Seems there's been an outbreak of common sense there… 
https://www.youtube.com/watch?v=y750zcVhOq4  
Note: a fair bit of this is about conservatism, but the various comments she makes about COVID do put things in the correct perspective.
Biden slams governors lifting mask mandates as 'Neanderthals'
On the opposite end of the scale…. More crazy talk from this PNAC member…
https://www.lifesitenews.com/news/biden-slams-governors-lifting-mask-mandates-as-neanderthals
'The last thing, the last thing we need is Neanderthal thinking that in the meantime everything's fine, take off your mask.'
BOMB Destroys COVID Testing Centre in The Netherlands After Weeks of Shutdowns
So, here we go… I would say this is almost certainly a false flag, or a wrongly-reported gas explosion.
https://www.thegatewaypundit.com/2021/03/bomb-destroys-covid-testing-center-netherlands-weeks-shutdowns/
https://www.the-sun.com/news/2439257/covid-test-centre-explosion-holland/
Alex Newman – COVID-19 Hoax is UN Agenda 2030
For people that think this is just crazy:
https://www.henrymakow.com/2021/02/covid-hoax-extension-of-agenda-2030.html
Globalist go-fer Maurice Strong uttered this insane nonsense in 2010. Now, do you understand the COVID-19 Hoax? Every institution in society – government, business, media, education, law, education, church — has betrayed the public and now stands exposed & discredited. 
Agenda 2030, touted as a solution to everything from poverty to global warming, is really a plan to empower a global governing body.
Remember, there are documents like this: https://www.gov.uk/government/speeches/financing-the-2030-agenda-through-covid-19-and-beyond 
These are some of our key priorities, but I urge you to review the recommendations in full as we owe it to future generations to build back better and accelerate progress in this Decade of Action.
 ===
Look at "Recent Posts" on the website : https://www.checktheevidence.com/wordpress/category/news/
Follow on Facebook: https://www.facebook.com/Check-The-Evidence-772857093052741/
Follow on Twitter: https://twitter.com/check_evidence
Follow on Linked in: https://www.linkedin.com/in/andrew-johnson-a1487b19/
Or if you don't use social media, you can use an RSS reader and use the link on the http://www.checktheevidence.com/wordpress site for RSS