Awakening Art Exhibition in London, Shocking CDC Findings on Democide, Australian Health Authorities on Notice, More on Jab Deaths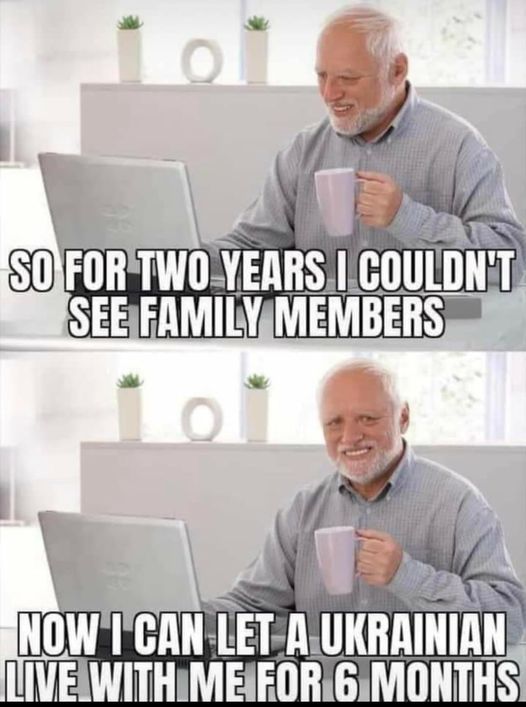 It seems like the COVID scam is winding down, so I will likely send out fewer updates. We seem to know much of "the story" now anyway. If you're interested in additional "non-COVID" information, please sign up for my "ChecktheEvidence" updates here. You will find plenty of other info on that site too, with posts going back to 2005… 
An Awakening Art Exhibition in London
I received this link from Dr Kevin Corbett so I wanted to pass it on. Consider donating.
https://donorbox.org/an-awakening-art-exhibition-in-london
Edward Dowd on Future Recession, Shocking Findings in the CDC Covid Data and Democide
https://www.lewrockwell.com/2022/03/no_author/edward-dowd-on-future-recession-shocking-findings-in-the-cdc-covid-data-and-democide/
Fresh off a 7-day suspension from Twitter, BlackRock Whistleblower, Ed Dowd is back, with a horrifying report on Steve Bannon's War Room.
Ed enlisted the help of an insurance industry expert to parse out the CDC Excess Deaths data. He says, "We were looking for other things but what we found was pretty shocking…He broke it down by age and he created a baselines for each age group to come up with excess mortality.
"And the money chart is really Chart 4, which shows that the Millennial age group, 25 to 44 experienced an 84% increase in excess mortality into the fall. It's the worst-ever excess mortality, I think, in history.
Dr. Mark Hobart – Australian Health Authorities on Notice – Withdraw COVID-19 Vaccines Immediately
https://zeeemedia.com/interview/dr-mark-hobart-australian-health-authorities-on-notice-withdraw-covid-19-vaccines-immediately/
The Covid Medical Network have published a letter to Australian Health authorities to withdraw the use of the experimental and dangerous COVID-19 shots immediately.
Dr. Mark Hobart joins us to discuss the letter, the experts who are in agreement and the implication for the bodies addressed. From the letter:
"We, the Covid Medical Network and co-signatories, are writing to you to follow up on prior correspondence to ATAGI, the TGA and the Health Minister, and FOIA requests to the TGA, where answers have either been not forthcoming or have indicated the TGA has lacked critical information for making its provisional approval of the gene-based vaccines, namely Pfizer's BNT162b2 & Comirnaty, AstraZeneca's ChAdOx1-S and Moderna's Spikevax/mRNA-1273."
Read the full letter and evidence submitted here. The Adverse Event Registry mentioned by Dr. Hobart can be found here.
Pathology Conference (Germany) – Pathology of vaccine deaths and vaccine injuries – After the evidence now first proof
There is new important evidence on the pathology of vaccine deaths and vaccine injury! Prof. Dr. Arne Burkhardt has presented first proof after the evidence on March 11, 2022. Among other things, negative control for the nucleocapsid present in the virus can now be used to demonstrate that the spike protein in the damaged tissue is vaccine-induced. It has also been possible to detect spike proteins in the brain – the vaccine spike protein can apparently cross the blood-brain barrier! The full presentation can be found at https://pathologie-konferenz.de/en/
The Thousands of Fetal Deaths Recorded After COVID-19 Vaccines that Nobody Wants to Report and that Facebook is Trying Hard to Censor
https://vaccineimpact.com/2022/the-thousands-of-fetal-deaths-recorded-after-covid-19-vaccines-that-nobody-wants-to-report-and-that-facebook-is-trying-hard-to-censor/
Senator Ron Johnson (US) Truckers are Pandemic Heroes
He's done good work, but is, like most others in his position, unable to tell the whole truth.
I was happy to meet this week with members of the People's Convoy at the U.S. Capitol. You can watch the meeting here.
The truckers represent all the heroes of this pandemic. They are fighting against these idiotic and pointless mandates and want their freedoms back. The exact same people society hailed as heroes in the beginning months of the pandemic are now losing their jobs because of these mandates. All those heroes want is to be able to live their lives and not face termination if they don't want to subject themselves to a vaccine that is still under emergency use authorization.
The meeting was a very moving experience. They told powerful stories. I'm hoping the mainstream media will cover their stories because they have an important point to make.
Press Release: Defund Federal Vaccine Mandates
===
Look at "Recent Posts" on the website : https://www.checktheevidence.com/wordpress/category/news/
Follow on Facebook: https://www.facebook.com/Check-The-Evidence-772857093052741/
Follow on Twitter: https://twitter.com/check_evidence
Or if you don't use social media, you can use an RSS reader and use the link on the http://www.checktheevidence.com/wordpress site for RSS