More on Testing and Results, COVID related Convictions (UK), More Deaths and Illness following Jab, SOVI, Enlightened Travel Agent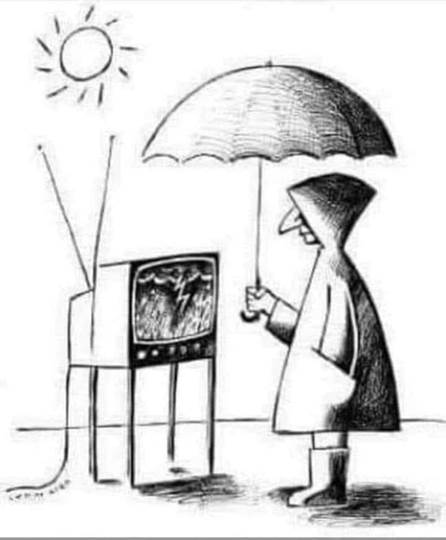 They say that fear says "I will keep you safe." and that love says "you are safe."
Not a single case of flu detected by Public Health England this year as Covid restrictions suppress virus
Does this confirm what many doctors have said… CV is just a bad Flu….
https://www.independent.co.uk/news/health/flu-cases-covid-england-phe-latest-b1805124.html
A bit like how they reclassified Polio when the vaccination programme started – and caused paralysis in some people.
https://healthfreedomidaho.org/the-eradication-of-polio/
Statement On Virus Isolation (SOVI) – Drs Andrew Kaufman and Dr Tom Cowan
https://www.andrewkaufmanmd.com/sovi/
Isolation: The action of isolating; the fact or condition of being isolated or standing alone; separation from other things or persons; solitariness.
– Oxford English Dictionary
The controversy over whether the SARS-CoV-2 virus has ever been isolated or purified continues. However, using the above definition, common sense, the laws of logic and the dictates of science, any unbiased person must come to the conclusion that the SARS-CoV-2 virus has never been isolated or purified. As a result, no confirmation of the virus' existence can be found. The logical, common sense, and scientific consequences of this fact are:
the structure and composition of something not shown to exist can't be known, including the presence, structure, and function of any hypothetical spike or other proteins;
the genetic sequence of something that has never been found can't be known;
"variants" of something that hasn't been shown to exist can't be known;
it's impossible to demonstrate that SARS-CoV-2 causes a disease called Covid-19.
"Look for ways to increase insecurity, anxiety and uncertainty" – ISAG (Irish Version of SAGE)
This refers to leaked emails – but I am not sure of the date. We saw SAGE doing exactly the same thing in Mar 2020 in the UK (see https://www.gov.uk/government/publications/options-for-increasing-adherence-to-social-distancing-measures-22-march-2020) Picked up from this video:  https://www.youtube.com/watch?v=UeiqGc9J_L
(though the link was not included in the description).
https://gript.ie/look-for-ways-to-increase-insecurity-anxiety-and-uncertainty-zero-covid-document/
ISAG members were instructed to "review and internalise" instructions to "look for ways to increase insecurity, anxiety, and uncertainty", and to "go after people and not institutions" because "people hurt faster than institutions."  The instructions were shared to the group by Professor Anthony Staines, one of the founders of ISAG, in a note titled, "Notes from 2020-02-08 ISAG meeting" (the note's title contains a typo, it was actually posted on the 8th of February, 2021). The note reminded ISAG members of the importance of ridicule as "man's most powerful weapon" and that "the threat of a thing is usually more terrifying than the thing itself." ISAG members, many of whom are regular guests in Irish media, were told that they could count on "imagination" to "dream up many more consequences" than they themselves as "the threat is usually more terrifying than the thing itself."
COVID Conviction Overturned in Wales
https://www.bindmans.com/news/neale-v-dpp-the-right-to-silence-citizens-duties-and-coronavirus-regulations
Today, Bindmans LLP client Keith Neale's conviction for obstructing a police officer was quashed by the High Court, sitting at Cardiff. In an important judgment on the right to silence, the legal duties of citizens and the operation of Coronavirus Regulations, Mrs Justice Steyn and Lord Justice Dingemans held that justices at Newport Magistrates' Court had erred in distinguishing Mr Neale's case from Rice v Connolly and in finding him guilty of wilfully obstructing a police constable by declining to give his name and address to a police officer.
Yahoo News: Revealed: Every single prosecution under government's Coronavirus Act has been overturned
https://uk.news.yahoo.com/every-single-coronavirus-prosecution-overturned-174116157.html
Every single one of the 246 prosecutions launched so far under a draconian coronavirus law has been done so incorrectly, the latest figures show.
The Coronavirus Act was introduced by the government in March last year, at the start of the pandemic. It contains emergency powers, such as banning mass gatherings and enforced screening for people deemed infectious, to restrict the spread of the virus.
The latest Crown Prosecution Service (CPS) figures for January, which showed all 14 people accused of breaching the Act last month had been wrongly charged, means there have now been 246 incorrect prosecutions since it was introduced.
On Wednesday, human rights barrister Kirsty Brimelow cited this data as she suggested the Act should be repealed.
FOI About Comparison of PCR/Other Test Results Stats
David sent me the following
Hi Andrew – way back in October 2020 I submitted a FOIR concerning pillar 3 testing. At the time (and to date) there are 4 types of CV19 testing pillars, with pillars 1 & 2 & 4 being PCR tests and pillar 3 being antibody tests. Given that we all have grave misgivings about the PCR accuracy, I wanted to check the UK infection rate per test, as calculated from the PCR tests, against the antibody infection rate per test, as calculated from the antibody tests. These numbers, while they are sampling different population groups, ought to be broadly similar. If there were to be a very high rate for PCR and a very low rate for antibody then we could conclude from this very simple experiment that the disparity might mean that the PCR test has a high false positive (other possibilities exist obviously). In order to conduct this experiment we would need the number of tests and the number of positives for both the PCR and antibody tests on a daily basis. The government publishes the PCR figures, but not those for antibody, so I asked them in the FOIR. Five months later, they replied, and….. no dice. They won't release the figures on the grounds that they will be published in the future (at some undefined time) and so the numbers are exempt from FOIR. This doesn't surprise me at all (nor you I shouldn't wonder) since it would seem convenient for their current political purposes to withhold the data to preserve the illusion that the PCR is a robust technique etc. They did include a derisory and statistically irrelevant couple of results from one care home somewhere in Wales.  In any case, I thought you might be interested to know of this bit of data. I have attached the letter they sent me for your consideration.
Freedom of Information Team
Department of Health and Social Care
39 Victoria Street
London
SW1H 0EU                                                      www.gov.uk/dhsc
Mr _______
16 February 2021
Dear ___,
Freedom of Information Request Reference FOI-1260722
Thank you for your request dated 1 October 2020 in which you asked the Department of Health and Social Care (DHSC):
 "Each day figures are published here: https://coronavirus.data.gov.uk/ showing the number of  positive coronavirus cases from pillars 1 & 2 testing (PCR). Pillar 3 test results are not published as explained on this page: https://www.gov.uk/government/publications/coronavirus-covid-19-testingdata-methodology/covid-19-testing-data-methodology-note
 Please supply the data showing the number of pillar 3 tests processed daily, AND the number of pillar 3 positive test results daily. Please supply figures either for the UK as a whole, or for the individual constituent countries, and for all the dates for which data is available (at least 1st June 2020 onward)."
Your request has been handled under the Freedom of Information Act (FOIA).
For ease of reference, we have separated and numbered the individual elements of your request. Please note that Pillar 3 has multiple channels for antibody testing, including NHS testing and an at-home antibody testing service.
1. Please supply the data showing the number of pillar 3 tests processed daily,
DHSC holds information relevant to your request. The number of NHS antibody tests processed has already been published. Therefore, as this information is already in the public domain, we will under section 21 of the FOIA (information accessible to the applicant by other means) refer you to the published source. It should be noted that this publication only covers England. DHSC does not hold NHS antibody data for Scotland, Wales, or Northern Ireland. The number of NHS antibody tests processed can be found here:
https://coronavirus.data.gov.uk/details/testing
The number of at-home antibody tests processed in England is due to be published by Public Health England (PHE) in the future. Therefore, we are withholding this information under section  22 of the FOIA, which permits for the non-disclosure of information on the grounds that the information is due to be published in the future.
Section 22 is a qualified exemption and, as such, we are required to assess the public interest in withholding this information against that of its release. We recognise there is a general public interest in information being made as freely available as possible. However, there is also a very strong public interest in ensuring that this information is made available to everyone at the same time, thereby ensuring equity of access, and we have therefore, concluded that the public interest in withholding the information outweighs that in its release.
2. AND The number of pillar 3 positive test results daily. Please supply figures either for the UK as a whole or for the individual constituent countries, and for all the dates for which data is available (at least 1st June 2020 onward).  
DHSC holds information relating to England and Wales. However, we are withholding some of this information under section 22 of the FOIA, which permits for the non-disclosure of information on the grounds that the information is due to be published in the future. Pillar 3 positive test results for England are due to be published by PHE in the future.
Please see the attached PDF document for data relating to the at-home antibody testing service in Wales. For context, in Wales, the at-home antibody testing service has been used to test domiciliary care workers as part of a wider strategy for antibody testing in key groups. Please note, the Welsh Government plans to publish the full data once the domiciliary care antibody testing programme has closed.
If you are not satisfied with the handling of your request, you have the right to appeal by asking for an internal review. This should be submitted within two months of the date of this letter and sent to FreedomOfInformation@dhsc.gov.uk, or to the address at the top of this letter.
Please remember to quote the reference number above in any future communication.
If you are not content with the outcome of your internal review, you may complain directly to the Information Commissioner's Office (ICO). Generally, the ICO cannot make a decision unless you have already appealed our original response and received our internal review decision. You should raise your concerns with the ICO within three months of your last meaningful contact with us.
The ICO can be contacted at:
The Information Commissioner's Office
Wycliffe House
Water Lane
Wilmslow
Cheshire  SK9 5AF
Yours sincerely,
Hazel Percy
Freedom of Information Officer
E: freedomofinformation@dhsc.gov.uk
Lateral Flow Test Instructions – Sent by a Reader In Scotland
…at work, I have refused to wear a mask (unlike the rest of my colleagues) and take the vaccine (thankfully a few have also declined so far). However, the organisation I work for (I believe because of the Care Commission) is now demanding twice weekly testing for a virus we know does not exist. The only plus point of this is that it is the LFT test not the PCR we have to use.
I realise there will probably be a point where I either get fired or quit, but I would like to write a proper letter to my Company questioning their actions before this. I don't know if you have actually seen the instructions that come with the SARS CoV 2 Antigen Rapid Qualitative Test, which is the fancy name for the LFT Test.
I managed to get my hands on them by mistake, but they are very interesting indeed. For example, almost on the first line, it tells us this test is intended for the use of individuals who are suspected of having COVID 19 by their healthcare provider, within the first five days of the onset of symptoms. Therefore, it is not designed for the use of testing healthy individuals twice a week, like it is now being used at my workplace and many others.
It also mentions the WHO statement of 1st February 2020 that "transmission from asymptomatic cases is likely not a major driver of transmission". Although it does cheekily add "at this time" afterwards, which is not actually part of the original WHO statement.
I don't want to make this e mail too long, but there are numerous other contradictions in the instructions.  I will mention one more thing, however. This, we're told, is a supposed Sars Cov 2 test, yet, paperwork guidance, from the organisation I work for, states "The LFD test detects a COVID 19 antigen that is produced when a person is infectious."
Have attached a couple of photos I took of the LFT instructions. If you zoom in, I think you should manage to read them okay. I did a quick search for information regarding Innova Medical group who appear to be the supposed manufacturer. There is also an Inova Medical Group (one n in Inova) who are a different organisation, and are based in Virginia. On Innova's website, you won't be surprised to hear, that apart from some sort of app, the LFT test appears to be about the only product they actually manufacture. Not only that, but when you check the latest news and updates on their site, the first piece of news they have only dates back to last year and it is regarding the scamdemic. So it appears that the company, whoever they actually are, only appeared last year and all they produce is the test that millions of people are now being told to use every day. There is obviously nothing iffy about that whatsoever.
LIMITATIONS OF THE PROCEDURE
1. Clinical performance was evaluated with frozen samples. and test performance may be different with fresh samples.
2.Users should test specimens as quickly as possible after specimen collection.
3.Positive test results do not rule out co-infections with other pathogens.
4.Results from SARS-CoV-2 Antigen Rapid Qualitative Test should be correlated with the clinical history, epidemiological data, and other data available to the clinician evaluating the patient.
5. A false-negative test result may occur if the level of viral antigen in :1 sample is below the detection limit of the test or if the sample was collected or transported improperly; therefore, a negative test result does not eliminate the possibility of SARS-CoV—2 infection.
6. The amount of antigen in the Sample may decrease as the duration of illness increases. Specimens collected after day 5 of illness are more likely to be negative compared to a RT-PCR assay.
7. Failure to follow the test procedure may adversely affect test performance and/or invalidate the test result.
8. The contents of this kit are to be used for the qualitative detection of SARS-CoV-2 antigens from throat or nasal swab specimens only.
9. The kits for rapid detection of SARS COV-2 can detect both viable and non-viable SARS-CoV-2 material. The SARS-CoV-2- Antigen Rapid Qualitative Test for rapid detection of SARS-CoV-2 performance depends  on antigen load and may not correlate with at other diagnostic methods performed on the same specimen.
10. Negative test results are  not intended to rule out viral or bacterial infections
Is the Pfizer "Vaccine" Meant to Affect Neurological (Brain) Function?
This paper was discussed in a UK Column video, which was deleted from YouTube recently.
https://scivisionpub.com/pdfs/covid19-rna-based-vaccines-and-the-risk-of-prion-disease-1503.pdf?fbclid=IwAR1tuFEX96yUM0I0VZuq1OtE5G1SLDMcz9GWWj_KhvA5CKuW7-8tVJ_4BUs
Results Analysis of the Pfizer vaccine against COVID-19 identified two potential risk factors for inducing prion disease is humans. The RNA sequence in the vaccine [3] contains sequences believed to induce TDP-43 and FUS to aggregate in their prion based conformation leading to the development of common neurodegenerative diseases.
Someone has noted that in this document:
https://assets.publishing.service.gov.uk/government/uploads/system/uploads/attachment_data/file/964207/COVID-19_mRNA_Pfizer-_BioNTech_Vaccine_Analysis_Print__1_.pdf
"…14559 [on 25 Feb 2021 – this number will probably rise in newer versions of the document] nervous system reported disorders (11 fatal) which is by far the largest number of effects in a single group compared to the others"
Italy: Dozens of Teachers Sick After Receiving Coronavirus Vaccine
https://www.breitbart.com/health/2021/02/22/italy-dozens-of-teachers-sick-after-receiving-coronavirus-vaccine/
ROME — Dozens of Italian teachers called in sick Monday after getting inoculated with the AstraZeneca vaccine against the coronavirus over the weekend in Treviso, northern Italy, local media report.
Students in two area middle schools were sent home an hour earlier than usual due to insufficient teaching staff. At the Duca degli Abruzzi high school, 15 teachers out of 130 were absent, complaining of fever, malaise, and pain in the bones.
In a local primary school, San Domenico Savio, two out of three teachers called in sick with similar complaints of aggravated side effects from the vaccine that had left them incapacitated.
Now there is talk of some schools being forced to close for lack of teachers, the Tribuna di Treviso reports Monday, since "dozens and dozens" of local teachers find themselves unable to report for work.
Facebook Posts Back Up VAERS Reports Linking COVID Vaccines to Injuries, Including Death
https://childrenshealthdefense.org/defender/facebook-posts-vaers-link-covid-vaccines-injuries-death/
As the number of reported injuries and deaths following COVID vaccines continues to climb in VAERS, the CDC's official vaccine adverse event reporting system, social media users also point to Facebook posts by people who enthusiastically got the vaccine, but have since died.
Many VAERS reports give detailed pictures of adverse events that have occurred.
Facebook users have identified people who posted having a COVID-19 vaccination and then dying within hours.
The most recent Facebook post of 39-year-old Brittany Hall Perez of Atlanta on Jan. 12, for example, shows her wearing a mask while holding up a vaccination card with the slogan, "SAVE LIVES. Say Yes to COVID-19 vaccine," and framing her photo. An obituary for Brittany Hall Perez of Owens Cross Roads, Alabama on Tribute Archive announced the death of the mother of two young girls on Jan. 13, but does not say how she died.
Covid-19 vaccine deaths – Berlin nursing home whistle-blower speaks out
https://thewallwillfall.org/2021/02/14/covid-19-vaccine-deaths-berlin-nursing-home-whistleblower-speaks-out/
within four weeks after the first vaccination with the BioNTech/Pfizer vaccine, eight of 31 seniors, who suffered from dementia but were in good physical condition according to their age before the vaccination, died. The first death occurred after only six days, and five other seniors died approximately 14 days after vaccination.
Audio (in German)  https://2020news.de/en/whistleblower-from-berlin-nursing-home-the-terrible-dying-after-vaccination/
Tradewinds Travel, UK – Statement
https://tradewindstravel.co.uk/
Temporarily Closed
Due to the current uncertainty with International Travel with regards to the Covid nonsense (see below) we are currently closed until May 2021. We hope to be able to offer travel from June 2021. In the meantime we are thoroughly rebuilding the website. Apologies for the inconvenience and we hope to offer our UK customers beautiful holidays again soon. We will also be launching a separate product for families later in the year
Our Statement
Our view is that mandatory vaccinations, quarantine and travel restrictions are unlawful and impinge hugely on Human Rights. The UK Government is a rogue Government and is bypassing Parliamentary scrutiny with every new diktat that it chooses to announce. It is time for the British people to say "No" to this, and indeed to any restrictions on liberty and enforced medical interventions
We ask that our colleagues in the Travel Industry get in contact with us via Twitter on @UKTwinds so that we may form a sensible pressure group to return some sense and stability to our beleaguered industry that is being systematically destroyed daily by the Boris Johnson junta. Matt Hancock seems hell bent on destroying our industry along with any other pleasures in life such as hospitality and even socialising with friends and family. We fully support and endorse the CRG group of MP's trying to end these restrictions on liberty. Please add your voice