The Roots of Evil, Kansas Family Posts Obituary, 20 Countries Pause Vaxxing, Police on Guard for Thee, Hardwick Alliance, "Absolute Zero"
The Roots of Evil | In conversation with Vera Sharav – Dr Reiner Fuellmich
As a child, Vera was forced to wear a "yellow star" in Nazi Germany. She explains the close parallels with what's happening now.
https://www.youtube.com/watch?v=r02j7HaKYe8
Kansas Family Posts Obituary – Listing COVID Vaccine as the Reason
How many more of these are there, worldwide?
https://www.beckerdyer.com/memorials/jeanie-evans/4568489/obituary.php
Jeanie M. Evans, 68, of Effingham, Kansas died unexpectedly on Wednesday, March 24, 2021 at the Stormont-Vail Hospital from a reaction to the Covid vaccine.
Memorial services will be held at 2:00 pm on Monday, March 29th, 2021 at the Becker-Dyer-Stanton Funeral Home, Atchison. A visitation with family will be from 1:00 pm on Monday until time of service at the funeral home. Memorial contributions are suggested to the Atchison Humane Society and may be sent in care of the funeral home. Condolences and remembrances to the family may be left online at www.beckerdyer.com.
Jeanie was born on Sept. 20, 1952 in San Diego, CA the daughter of Frank and Jessie L. (Hartzfeld) Myer. She graduated from Pleasanton High School, Pleasanton, KS. She had worked various places including as the admitting clerk for Atchison Hospital, as a secretary for Linn-Valley Lakes Property, and even attended truck driving school. She presently worked as a clerk for the Main Street Food & Fuel, Effingham, KS and was serving on the Effingham City Council. Jeanie enjoyed bowling, playing softball, water sports, teasing people, and especially spending time with friends, grandchildren and family.
Survivors include three sons Heath Umphenour, Atchison, KS, Trenton Umphenour, and Colt Umphenour, both of Pleasanton, KS, two daughters Randell (Tim) Vanderweide, Atchison, KS, and Taylor (Josh) Snow, Pleasanton, KS, a brother Frank (Pam) Myer, Jr, St. Joseph, MO and three sisters Cathy (Larry)Harvey, Rushville, MO, Sandra (Russ) Streeter, DeKalb, MO, and Rhonda (Joe) Snyder, Effingham, KS, fifteen grandchildren and two great grandchildren.
 Vaccine: twenty countries suspend injections; does that make you "hesitant?" by Jon Rappoport
https://blog.nomorefakenews.com/2021/03/22/vaccine-twenty-countries-suspend-injections-does-that-make-you-hesitant/
19 Mar 2021
The Guardian: "Several European countries have halted using the Oxford/AstraZeneca Covid vaccine…"
The Guardian has a brand new definition of "several." Their own article lists the following nations: Austria, Estonia, Latvia, Luxembourg, Lithuania, Romania, Denmark, Norway, Iceland, The Netherlands, Ireland, Germany, France, Italy, Spain, Slovenia, Cyprus, Sweden.
Bulgaria and Thailand have also stopped the jab.
The reason for the "pause?" A "small" number of people have developed blood clots.
And now, as I write this, the Wall St. Journal is reporting that European Union medical regulators have decided everything is OK—"the benefits of the shots outweigh the risks." Standard boilerplate language for: "we don't have to explain the vaccine injuries or deaths."
"COVID-19" : Just a brand name – want the proof? Follow the money…
David Martin – bottom video. https://sandiadams.net/covid-19-just-a-brand-name-want-the-proof-follow-the-money/
'Open Philanthropy', 'Good Ventures', 'Johns Hopkins Disease Management Programmes', 'Sherlock Biosciences', 'WYSS Institute', 'Physicians for Reform' (Rockefeller Foundation), Sanofi, Janssen/Johnson&Johnson.
"Covid 19 is a brand name to cover any number of different 'variants', it does not exist as a disease entity". It can therefore be used ad infinitum. Tests for Covid 19 do not test for the 'disease'.
That is no doubt why the Human Challenge studies are to infect volunteers with 'Covid 19' – ie no virus stated. They can then test a variety of 'variants' under the same umbrella term.
Also: Blavatnik School of Government, Oxford(funded by B&MG): https://www.bsg.ox.ac.uk/covid-19
Video: "Police On Guard for Thee": Toronto Police Officers Challenge "Unconstitutional Public Health Measures"
For those officers who are silent while we are ordered to enact questionable policies, mandates and bylaws, we hope you will #Remember your Oath"
A retired police inspectors discusses how some police have managed with being asked/commanded to enforce unconstitutional laws. I felt there were a few mixed messages here – but maybe the good inspector was just being careful
https://www.globalresearch.ca/video-stop-lockdown-police-guard-len-faul/5740636
https://www.facebook.com/PoliceOnGuardForThee/
Hardwick Alliance – Agenda 2030 and British Farming
More people are seeing the bigger picture:
https://hardwickalliance.org/resources/flyer/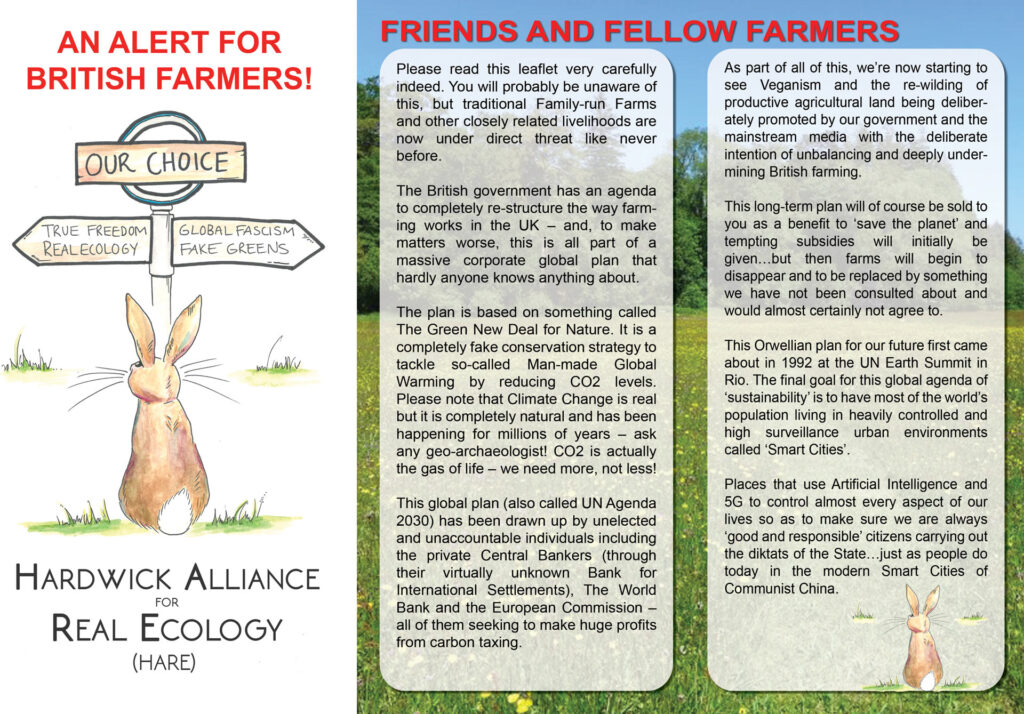 The U.K. "Absolute Zero" Agenda:
Funny how this document was reprinted in Jan 2020. Picked up from Hannah on Facebook.
https://www.repository.cam.ac.uk/bitstream/handle/1810/299414/REP_Absolute_Zero_V3_20200505.pdf
Between 2020-2029 the ONLY airports to remain open will be Heathrow, Glasgow and Belfast.  The same with shipping. How will they achieve this? By stopping holidays abroad. Can everyone see through the agenda now?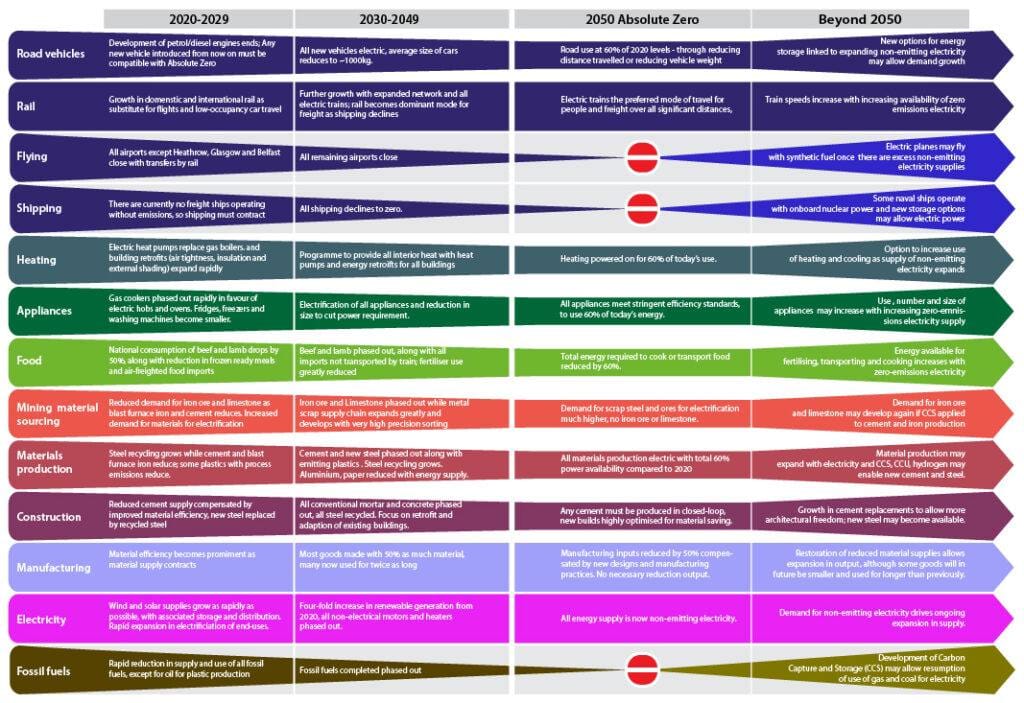 Here's a few relevant links. I invite everyone that reads this to study and share any or all 3.
https://www.gov.uk/government/speeches/financing-the-2030-agenda-through-covid-19-and-beyond
https://www.gov.uk/government/publications/agenda-2030-delivering-the-global-goals
https://www.checktheevidence.com/wordpress/2017/09/24/book-climate-change-and-global-warming-exposed-hidden-evidence-disguised-plans/
Every Official UK Covid Death To Be Investigated: Dr Clare Craig Launches The Covid Deaths Audit
I note, below, that Francis Hoar is involved. He was also involved in Simon Dolan's unsuccessful legal case, last year. It's easy to be cynical – but is this "too little, too late?" We know there was no pandemic – hence deaths, even if correctly attributed, don't support the description of there being one. Also, death reporting procedures were known and stated to have changed on 31 Mar 2020 – many folks, including me, covered this back then.
https://www.covid19assembly.org/2021/03/dr-clare-craig-of-the-covid19-assembly-introduces-the-covid-deaths-audit/
Public Health expert and CEO David Fleming states:
In a pandemic, it is crucial that the public, as well as those who mandate medical, social and economic policy, have full access to accurate and reliable data.  The scope of our audit is ambitious.  We shall be collecting evidence nationwide and are confident that many professionals and members of the public will respond to our call for information.
Covid19 Assembly was founded in September 2020 to provide accurate data to the public and to serve as a centrepoint for groups requiring neutral, evidence-based information on a wide range of matters concerning the Covid crisis.
The Assembly's advisors include pathologist, Dr Clare Craig, Harvard Professor of Medicine, Dr Martin Kulldorff,  barrister, Francis Hoar, and journalist, Toby Young.
===
Look at "Recent Posts" on the website : https://www.checktheevidence.com/wordpress/category/news/
Follow on Facebook: https://www.facebook.com/Check-The-Evidence-772857093052741/
Follow on Twitter: https://twitter.com/check_evidence
Follow on Linked in: https://www.linkedin.com/in/andrew-johnson-a1487b19/
Or if you don't use social media, you can use an RSS reader and use the link on the http://www.checktheevidence.com/wordpress site for RSS