Jordan Peterson, Thierry Baudet – 2010 Rockefeller Document, Dr Hodkinson Describes the Scam, Nurse and HCA Whistleblowers, Refuting Virology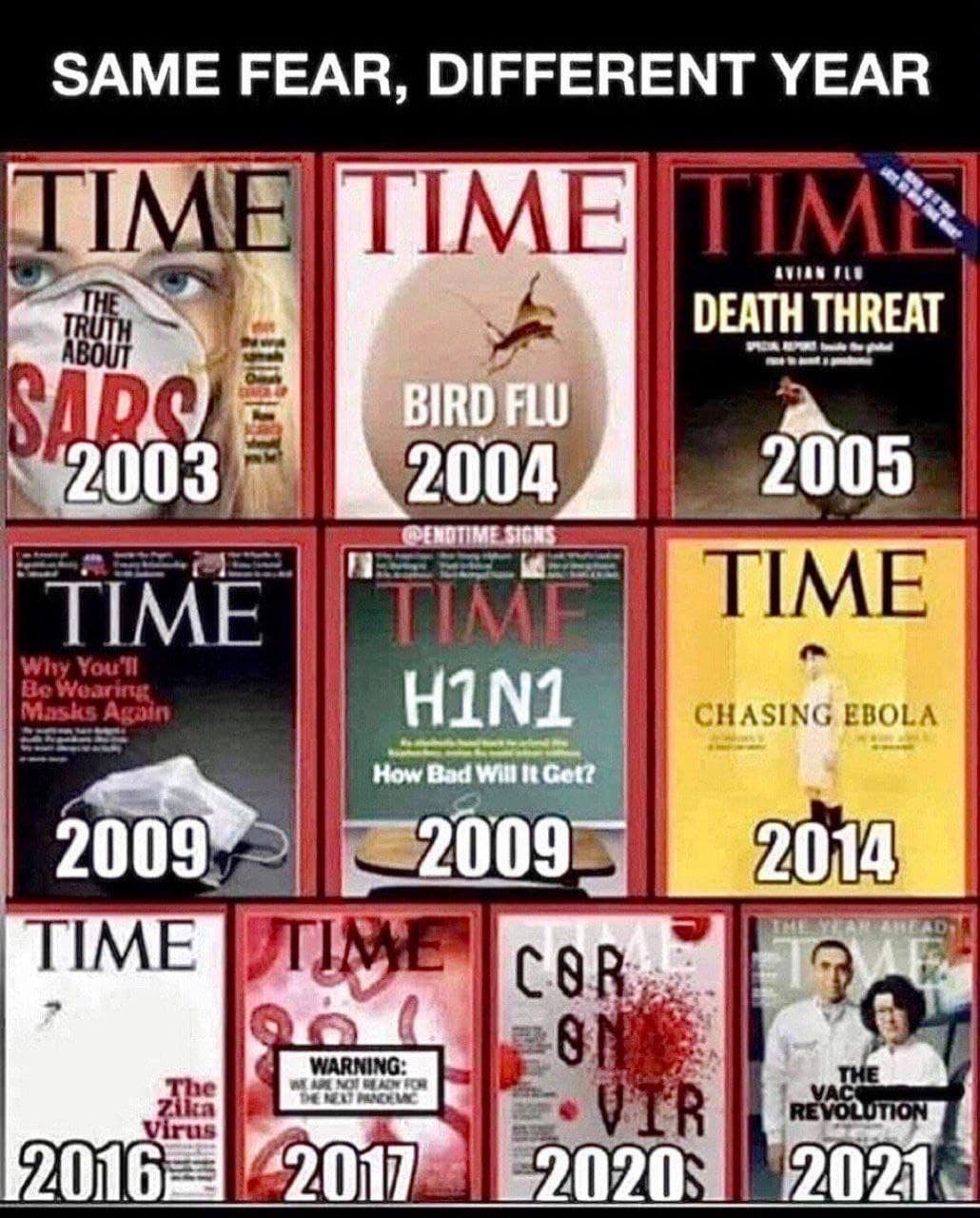 Practice Shamestream-media Distancing.
JORDAN PETERSON SAYS 'GET THE DAMNED VACCINE' / HUGO TALKS #LOCKDOWN
Does this show that "the way it works" is that if they're not actually controlled op, they are given a platform because they've been profiled well enough to know "which way they will go" on a given issue (like the jab) and so whatever they say can be "spun" or used in the current psyop or to create division or conflict or manipulate a group of people.
JORDAN PETERSON Says 'Get The Damned Vaccine' / Hugo Talks #lockdown
Dutch Politician Thierry Baudet Exposes The Rockefeller Foundation Role In The Plandemic.
https://www.bitchute.com/video/mPLhvNdV5MVP/
In case anyone wants a copy – here it is:
http://www.nommeraadio.ee/meedia/pdf/RRS/Rockefeller%20Foundation.pdf
Dr. Hodkinson Interview – COVID-19 Vaccines, Infertility & Spike Protein Dangers
"Don't believe what you're being told – it's a pack of lies from start to finish it's a pack of lies from start to finish – it's intended to make you fearful and compliant."
https://www.youtube.com/watch?v=ilWq4miJA5U
https://www.youtube.com/watch?v=ilWq4miJA5U
Update: It's already been deleted – here's a backup
https://www.bitchute.com/video/tBxrPcaZm1eg
https://www.bitchute.com/video/tBxrPcaZm1eg
Best Geopolitical Documentary Ever to Explain the Why? of Coronavirus?
This is an edited version of a documentary that I may have linked in an earlier post (losing track!)
https://odysee.com/@IvorCummins:f/Best-Geopolitical-Documentary-Ever—Explains-Near-Everything-720:9
Irish Nurses and Health Care Workers on Coercion to take the Vaccine
It's shocking – and hardly surprising, then, they don't discuss the lack of a pandemic.
https://odysee.com/@hugotalks:8/Ireland-Nurse-Whistleblowers-Speak-Out:7
Alternative:
https://brandnewtube.com/watch/ireland-4-x-nurse-whistleblowers-speak-out-hugo-talks-lockdown_dYCAnQgFtyuvBVi.html
A UK Barrister Stands with London Protestors
I received this from my friend, Richard Orme, who attended the Freedom March last Saturday in London. He said
Frustrated at the lies and the continuing government deceit, I felt I could no longer stand by and do nothing.  The decision to wear court attire was not lightly taken but I felt it necessary to counter the portrayal of concerned and intelligent citizens by the MSM as 'tinfoil hat ' wearers in this visible way.  Please feel free to share the photos far and wide, maybe under the hash tag 'Not So Secret Barrister',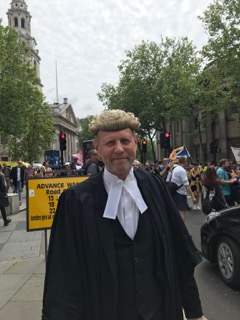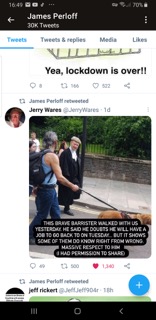 The Final Refutation Of Virology
This is an interesting video – detailing experiments performed by Dr Stefan Lanka – that should have been performed by virologists to prove what they say is true. Some of the images of the relevant experiment bear further explanation, but this is really interesting.
https://www.bitchute.com/video/Dxa1B39cLewh/
Further discussion: https://www.bitchute.com/video/P0eo65b43a4i/
Dr Reiner Fuellmich and Associates – Session 54: Between Nudging and Side Effects
In this session, they interview Brian Gerrish. Lots of interesting information here.
https://youtu.be/6wlvPBg4loM?t=8294
Backup: https://brandnewtube.com/watch/brian-gerrish-uk-column-interviewed-by-reiner-fuellmich_ByrRtfPpLGS2Hjg.html
UK Govt on "Vaccine Refusal"
Another terrible bit of documentation – showing a total disregard for the fact this is an experimental jab – by their own admission! As far as I can tell, those facts aren't even mentioned in this document!
https://www.ons.gov.uk/peoplepopulationandcommunity/healthandsocialcare/healthandwellbeing/bulletins/covid19vaccinerefusaluk/februarytomarch2021