More New Subs, Austria Tribunal on PCR Test, Threats of Legal Action on Governing Bodies etc, 2 US States Ban Vaccine Passports, More Mask Harm, World Leaders Support Great Reset?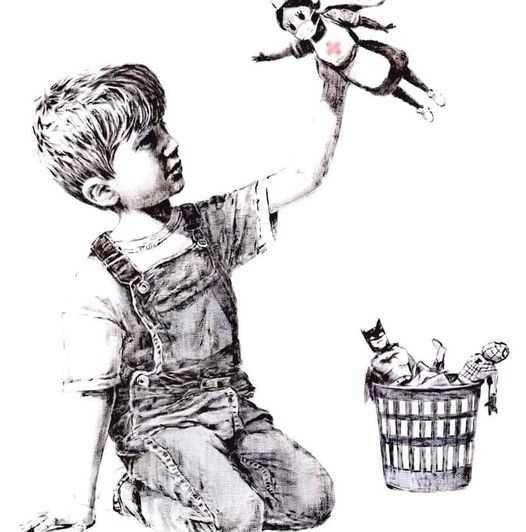 More New Subs
I've had a few more people signing up to "http://www.checktheevidence.com/" and so may I direct them to the Friday 2nd April 2020 post for a bit more info.
PCR test unsuitable for diagnosing Covid 19 says tribunal in Austria 
Thanks to Sandy for this (sentence VGW-103/048/3227 / 2021-2)
https://agenziastampaitalia.it/images/Sentenza_Tribunale_Vienna_Tamponi_PCR.pdf
This being the only means with which lockdowns are justified. In Italy the PM's special covid decrees' constitutionality is challenged but courts so far bury their heads in the sand  Ioannidis (Stanford U) reported as assessing mortality at approx. 0.15% as opposed to the 3% that as yet not-unseated Ferguson et al 'calculated'.
Letter to EXECUTIVE DIRECTOR OF THE EUROPEAN MEDICINES AGENCY From Doctors for Covid Ethics
https://doctors4covidethics.medium.com/rebuttal-letter-to-european-medicines-agency-from-doctors-for-covid-ethics-april-1-2021-7d867f0121e
Notice
For the avoidance of doubt, if your regulatory body does not immediately suspend its "emergency" recommendation of potentially dangerous inadequately tested gene-based "vaccines", while the matters which we have highlighted to you are properly investigated, we hereby put the European Medicines Agency on notice of being complicit in medical experimentation, in violation of the Nuremberg Code, which thereby constitutes the commission of crimes against humanity.
Furthermore, it is your indirigible duty as a regulatory body to ensure that all doctors worldwide are advised that they are taking part in medical experimentation via "vaccination" programmes, whether wittingly or unwittingly, with all the legal and ethical obligations that such involvement entails.
New Zealand: Lawyer Sue Grey alleges breaches of the Medicines Act by Jacinda Ardern
https://omny.fm/shows/magic/magic-talk-sue-grey-on-her-open-letter-to-the-govt?fbclid=IwAR23M-NCiY-oQFcoLtodtqNuGdv6nsclDiufPYISaw_J8Mm4NIc0mcImCE0#sharing
https://thebuzz.nz/lawyer-sue-grey-alleges-breaches-of-the-medicines-act-by-jacinda-ardern/
Open Letter and radio interview
PFIZER VACCINE, BREACHES OF MEDICINES ACT, MISLEADING AND DECEPTIVE CLAIMS
31 March 2021 URGENT- OPEN LETTER
Prime Minister Jacinda Ardern
Ministers of COVID-19 cc Attorney-General David Parker
Director-General of Health Solicitor-General Una Jagose
Chris James – Group Manager Medsafe Health and Disability Commissioner
Dear Prime Minister, Attorney-General, Director-General of Health and Chris Hipkins
RE PFIZER VACCINE "COMIRNATY" RE BREACHES OF MEDICINES ACT, MISLEADING AND DECEPTIVE CLAIMS and OTHER MATTERS
I represent a large number of New Zealanders who are extremely concerned about apparent legal breaches and misleading and deceptive representations in the provisional approval, promotion, marketing and roll out of the novel Pfizer mRNA and nanogel vaccine known as "Comirnaty" ("the Pfizer injection").
I write to formally put you on notice of some of the many apparent breaches of New Zealand law and of deficiencies and mis-representations which undermine fundamental rights of all New Zealanders to give fully informed consent to any medical procedure. The result is considerable risk for the Crown, for the public representatives involved and accordingly for the public of New Zealand.
In summary some of the most serious concerns are:
1. "Comirnaty" has only "provisional consent" in New Zealand under s23(1) of the Medicines Act. This means it can lawfully be used only "for treatment of a limited number of patients".
Florida and Ohio governors ban vaccine passports
https://www.msn.com/en-us/news/politics/florida-governor-bans-vaccine-passports/ar-BB1ffosD
https://www.foxnews.com/politics/ohio-lawmakers-introduce-bill-to-preemptively-ban-vaccine-passports
Liberal Author Naomi Wolf Warns 'Vaccine Passports' Are the 'End of Human Liberty in the West'
BY VICTORIA TAFT MAR 30, 2021 10:40 PM ET
https://pjmedia.com/news-and-politics/victoria-taft/2021/03/30/liberal-author-naomi-wolf-warns-vaccine-passports-are-the-end-of-human-liberty-in-the-west-n1436064
Vaccine passports sound like a fine thing if you don't know what those platforms can do. I'm CEO of a tech company, I understand what this platform does. It's not about the vaccine, it's not about the virus, it's about data. And once this rolls out you don't have a choice about being part of the system. What people have to understand is that any other functionality can be loaded onto that platform with no problem at all.
New Brunswick monitoring more than 40 cases of unknown neurological disease
This may, or may not, be related to vaccination usage there. However, neurological problems are often reported by people who have had vaccinations – likely because of the toxic elements they usually contain.
https://www.cbc.ca/news/canada/new-brunswick/brain-disease-cases-public-health-1.5953478
Memo sent to health-care professionals in province says symptoms are similar to Creutzfeldt-Jakob disease
CBC News · Posted: Mar 17, 2021 5:22 PM AT | Last Updated: March 18
'At this point, we have more questions than answers,' Chief Medical Health Officer Dr. Jennifer Russell says of the mysterious disease with symptoms similar to Creutzfeldt-Jakob disease. (CBC)
Public Health is closely monitoring a cluster of more than 40 New Brunswick patients with symptoms similar to those of Creutzfeldt-Jakob disease, a rare and fatal brain disease.
The reason why one might think it Is related is explained in this short paper:
https://scivisionpub.com/pdfs/covid19-rna-based-vaccines-and-the-risk-of-prion-disease-1503.pdf
This also reminded me of what Dawn Lester and David Parker wrote in Chapter 5 of their book "What Really Makes you Ill"
Through his research, Mark Purdey discovered that a much more likely cause of BSE was phosmet, a chemical insecticide used as a cattle 'wash' in the control of warble fly, an insect pest common to cattle. This insecticide, which contains a chemical compound made from phosphorus, is applied directly onto the animals, usually over their necks; the neurotoxic properties of phosphorus-based chemicals is discussed in chapter six.
However, cattle in the UK suffered a significantly greater degree of neurological effects than cattle in the many other countries that also used this insecticide; the reason for this is explained by Mark Purdey, who states that,
"In 1982 measures were passed that enforced twice annual application of a uniquely concentrated dose (20 mg/kg bodyweight) of a systemic acting organo-dithio-phosphate insecticide for the control of warbles on UK cattle. Amongst a myriad of toxicological effects, the systemic types of dithio-phosphate can chelate copper and open up the blood brain barrier; thereby disturbing the overall crucial balance of metals in the brain."
Opinion: "Meghan Mansell, Florida-based ADA, OSHA and PPE Specialist, Warns That Masks Seriously Harm Children's Linguistic Development"
https://dailyclout.io/opinion-meghan-mansell-florida-based-ada-osha-and-ppe-specialist-warns-that-masks-seriously-harm-childrens-linguistic-development/
Meghan Mansell, Florida-based ADA, OSHA and PPE specialist, warns that masks seriously harm children's linguistic development, as children learn to make words and sounds by observing the mouth, teeth and tongue. Mansell cautions that kids will need months of speech therapy as a result of policies masking children in schools.
She also warns that aerosol studies involving safe distancing have been mis-reported and are thus now misinterpreted in the policies of many states' mask mandates, with people masking when it's not necessary and not wearing masks when they should — only, she warns, around immunocompromised people, who should receive special accommodations to protect them from coronavirus.  But she explains that we should treat everyone as if they are immunocompromised, as we are now doing.
24 world leaders announce international pandemic treaty to implement Great Reset agenda
This was featured on UK Column news too on 31st March. It appears they are all endorsing the WEF and Klaus Schwabb etc – even though they don't have any kind of mandate for their respective electorates.
https://www.lifesitenews.com/news/24-world-leaders-announce-international-pandemic-treaty-to-implement-great-reset-agenda
U.K. Prime Minister Boris Johnson, French President Emmanuel Macron, German Chancellor Angela Merkel, the head of the World Health Organisation (WHO), as well as 20 other world leaders, joined forces in penning a joint letter with the apparent intent of winning popular support for the globalist plan.
Writing in U.K. paper The Telegraph, as well as other publications such as Le Monde in France, the leaders declared their intent to "build a more robust international health architecture that will protect future generations."
Calling COVID-19 the "biggest challenge to the global community since the 1940s," the 24 leaders predicted that there "will be other pandemics and other major health emergencies."
"No single government or multilateral agency can address this threat alone," they declared. "The question is not if, but when. Together, we must be better prepared to predict, prevent, detect, assess and effectively respond to pandemics in a highly co-ordinated fashion. The Covid-19 pandemic has been a stark and painful reminder that nobody is safe until everyone is safe."
This final phrase could indicate the influence which World Economic Forum (WEF) founder and committed globalist Klaus Schwab enjoys over the 24 leaders. Just weeks ago, Schwab declared, "As long as not everybody is vaccinated, nobody will be safe," a statement which in itself poses an interesting question about the trust which such leaders are placing in their much praised, but dangerous, experimental injections.
The leaders re-affirmed their joint aim of global vaccination, describing it as "global public good."
8 Minute Video – Where Did The Flu Go?
2 words – South Dakota….
https://rumble.com/vfbgzf-where-did-the-flu-go.html