UK – Buying the Media, 44 Year Old US Pastor Who Promoted "Vaccine" Dead, Texas is the Place to Be, Rappoport in "Vaccine Shedding"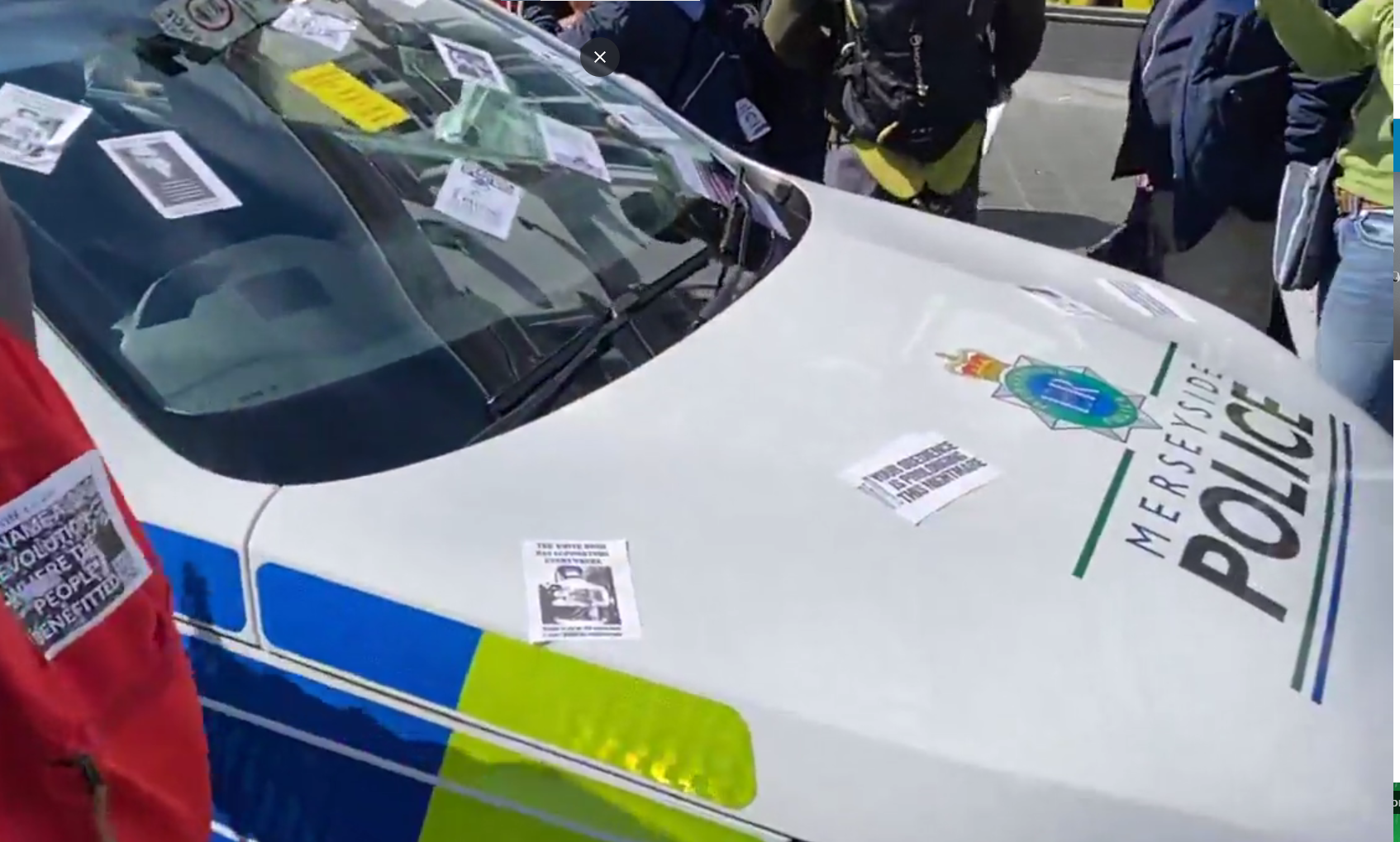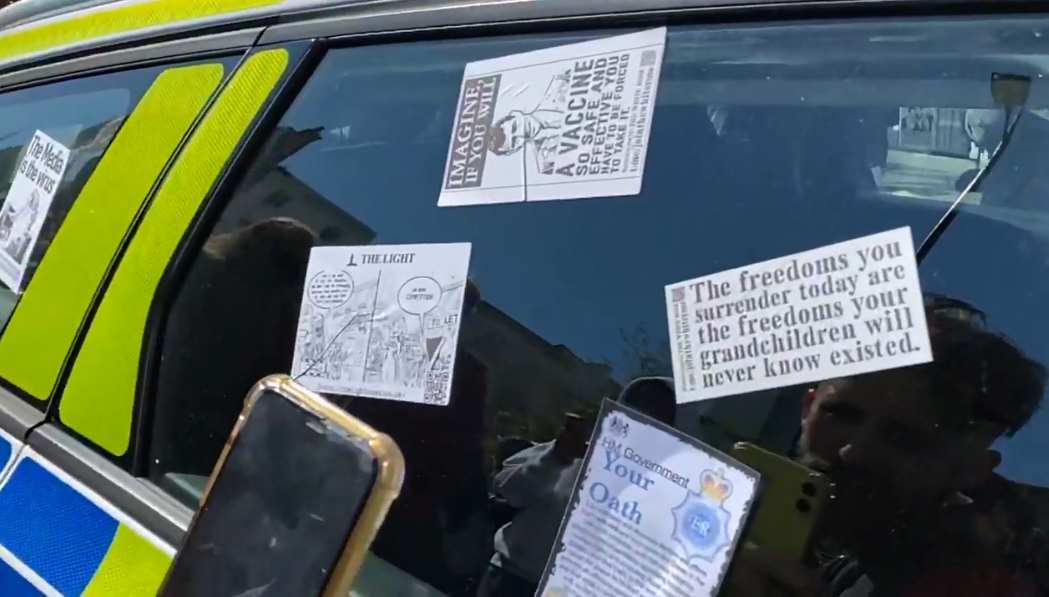 Liverpool – Rally on 01 May 2021
UK Cabinet Office Issues £320 Million For "COVID 19 – Media Buying Services"
That's all the shame-stream media paid for, then, right? Nice that they haven't even bothered to use a euphemism for what they're doing…
https://www.contractsfinder.service.gov.uk/notice/6043d1fd-1f8c-4232-a32a-a658e19abcb1?origin=SearchResults&p=1
COVID 19 – Media Buying Services
Cabinet Office : Cabinet Office
Published date: 30 April 2021
Awarded opportunity – This means that the contract has been awarded to a supplier.
Contract summary
Industry
·  Advertising services – 79341000
· Radio and television services – 92200000
Location of contract
United Kingdom, Isle of Man, Channel Islands
Value of contract
£320,000,000
Procurement reference
CCCS21A03.
Published date
30 April 2021
Closing date
31 March 2021
Closing time
12am
Contract start date
1 April 2021
Contract end date
31 March 2022
Contract type
Service contract
Procedure type
Call off from a Framework Agreement
What is a call off from a framework agreement?
Contract is suitable for SMEs?
No
Contract is suitable for VCSEs?
No
Description
Provision of Media buying services for COVID 19 campaigns. This contract has been awarded. This notice is published to meet government transparency requirements.
More information
Attachments
·  REDACTED CCCS21A03 RM6003 Call-Off Terms and Conditions.pdf
 ·  Contract Schedules
·    REDACTED CCCS21A03 RM6003 Letter of Appointment v1.0.pdf
·    Contract Arrangements
Stockholm Rally – 01 or 02 May 2021
Stockholm Sweden – ooh look – the only people I can see that are wearing masks are…..
https://www.youtube.com/watch?v=N8CEL-As6fw
I hope this just becomes so comical people will rock with laughter so much that it all falls apart…
No Mask in Store
I don't like the channel name particularly, but the video is an indication of what is happening in some places.
https://www.bitchute.com/video/r0eoH6xfJdAR/
No Jab For Me – Useful Site
"Here are all the reasons to say NO to the mRNA jab." Super page/site with all the data you need.
Statements in this site are substantiated with facts that will stand in a court of law. Informed Consent requires a flow of information. Click on the hyperlinked sections to direct you to primary sources such as CDC, WHO, FDA documents.
Anyone trying to take down this site will be named as codefendant in Nuremberg 2.0 for being an accomplice to crimes against humanity. That includes social media. Lawyers are standing by.
COVID: Vaccinated people shedding and spreading genetic disaster to unvaccinated women?
3 May 2021  – by Jon Rappoport
https://blog.nomorefakenews.com/2021/05/03/covid-vaccinated-people-shedding-and-spreading-genetic-disaster-to-unvaccinated-women/
MANY women are posting reports of disrupted and unusual menstrual cycles, heavy bleeding, and miscarriages. What's more, some of these women haven't received the COVID vaccine, but they've been in close contact with others who have been vaccinated—leading to the question: Can the COVID vaccine (which is actually an experimental genetic treatment) "shed" something harmful that can be passed from person to person?
Perhaps that sounds impossible, but in the world of genetics, much can go wrong.
Why Is Everyone in Texas Not Dying?
Of course, this article is a "limited hangout" – failing to point out that the PCR-test doesn't detect the virus – or infectiousness. The truth is, Texas is fine because there is and was no pandemic. You'd hope well-reasoned articles like that one would at least point that out as a "possible explanation." But, oh no – the underlying narrative can never be challenged by anyone representing an organisation of any size that receives substantial government, corporate or charity funding.
https://www.aier.org/article/why-is-everyone-in-texas-not-dying
I'm sitting at a bar in Texas, surrounded by maskless people, looking at folks on the streets walking around like life is normal, talking with nice and friendly faces, feeling like things in the world are more-or-less normal. Cases and deaths attributed to Covid are, like everywhere else, falling dramatically.
If you pay attention only to the media fear campaigns, you would find this confusing. More than two weeks ago, the governor of Texas completely reversed his devastating lockdown policies and repealed all his emergency powers, along with the egregious attacks on rights and liberties.
44-Year-Old Pastor DEAD after Moderna COVID Shot – Wanted Other Pastors and African Americans to Follow her Example and Take the Shot
More sad news – and madness. The article notes how churches in the US are "on board" and being paid to promote the "vaccine."
https://healthimpactnews.com/2021/44-year-old-pastor-dead-after-moderna-covid-shot-wanted-other-pastors-and-african-americans-to-follow-her-example-and-take-the-shot/
Dr. Kimberly Credit was the first female pastor at the Mount Zion Baptist Church in Boonton Township, New Jersey. She had a master's degree in divinity and a doctorate in ministry, and she was the founder of The Preaching Lab Podcast.
On February 10th, she was injected with the first experimental Moderna mRNA injection at a public event where she was interviewed by the New York Times and a local TV news outlet.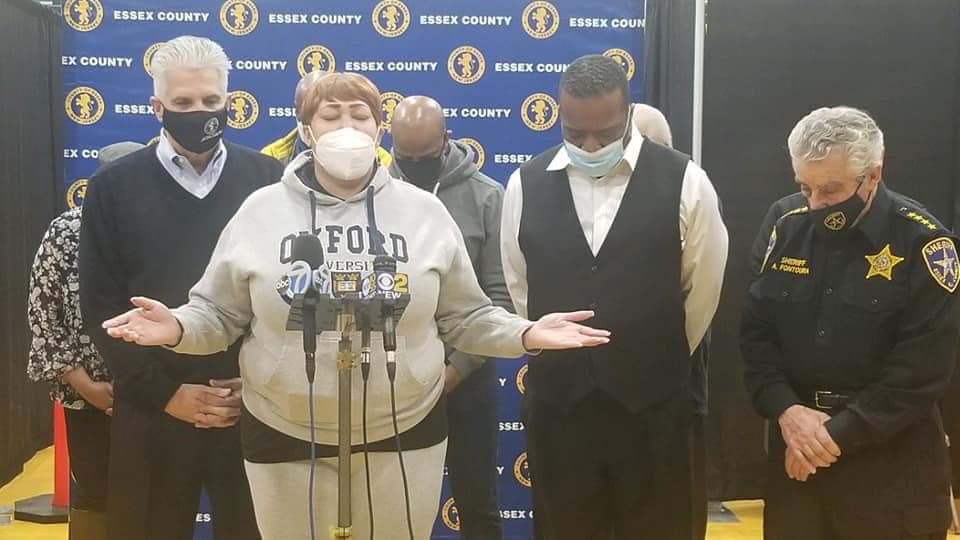 She stated publicly on her Facebook Page:
As a leader, I want to lead by example especially for Pastors and the African American community. Got my first vaccine dose today. Thank you to Pastor Joe Carter for his leadership in pulling Black Clergy together and for allowing me to pray live for our news outlets. Thank you New York Times and Channel 2 News for interviewing me. #DoTheResearch #BeInformed #OurTrustIsInGod #WeNeedEveryoneVaccinatedToEndThis
Since the second Moderna shot is given 28 days after the first one, she would have received her second injection around March 10th.
All of her Facebook posts after this time were positive, giving no indication that she was feeling sick.